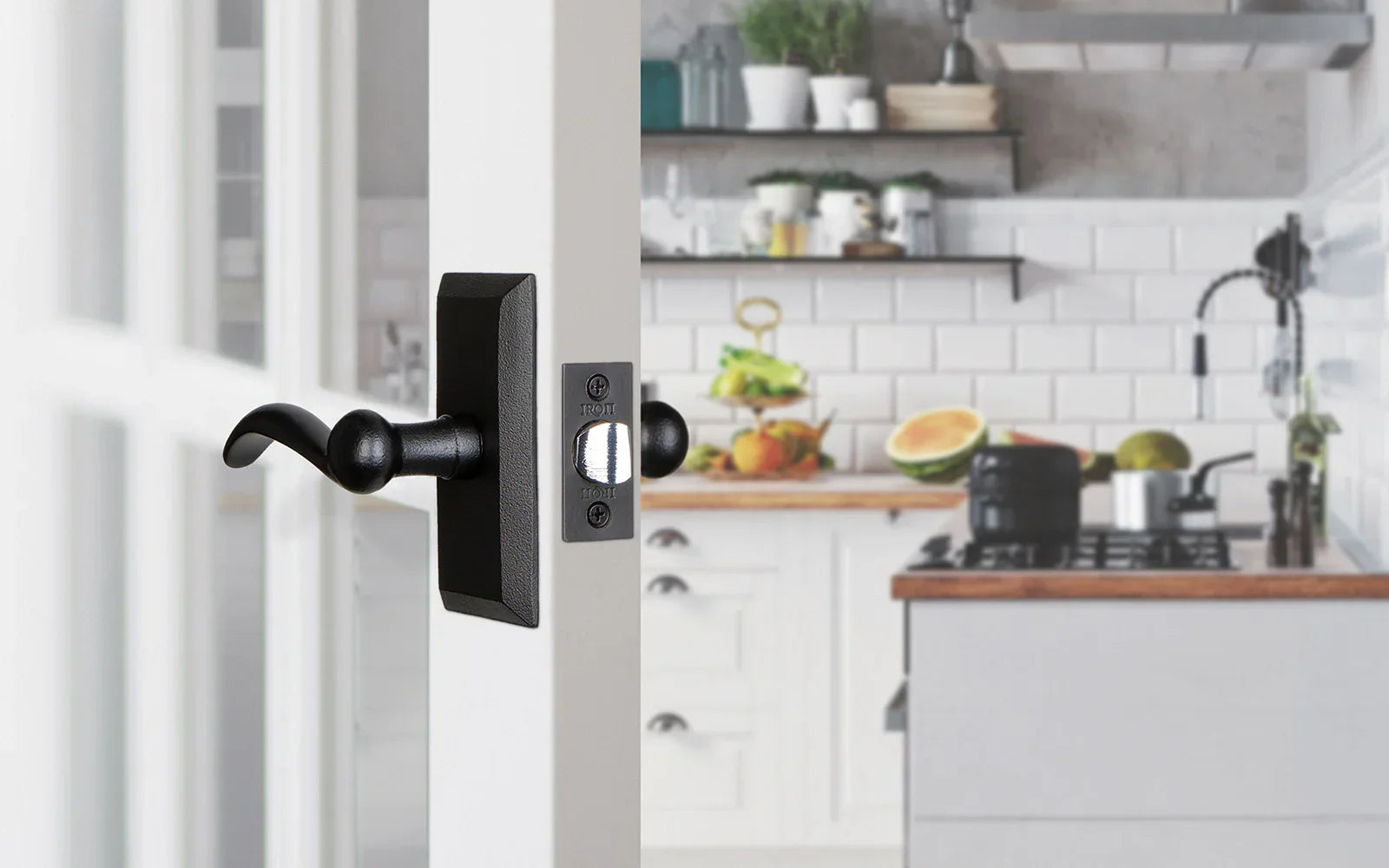 When people read that our hardware is made from solid cast iron, some may think of traditional cast iron cookware. Although our hardware is as durable as cast iron cookware, the cleaning process is very different.
Caring for our hardware is actually very simple and not as complicated as a cast iron pan. Read below to understand how to care for Ageless Iron Hardware.
How is Ageless Iron Made?
Ageless Iron Hardware is made from molten iron, hand-poured into casts, and then polished and molded to create stunning hardware. Similar to how cast iron pans are made, but caring for our hardware doesn't require as much effort.
There is no need to season our hardware becauseall Ageless Iron pieces are sandblasted and then deep-cleaned to ensure no particulate matter is left embedded in the iron. Next, the pieces are zinc plated for lasting corrosion protection. Finally, we powder-coat every piece with a coating that has been tested to 12 months of Florida exposure (AAMA2603.02, 6.6.) and is both UV and salt resistant. 
How to Care for Ageless Iron Hardware
Caring for our hardware doesn't require all the effort that traditional cast iron requires. The zinc and powder coating we put on our hardware makes the hardware resistant to traditional wear and tear.
If your hardware does get dusty or dirty from everyday use, we recommend a damp cloth and a mild dish soap can easily clean off any dirt spots. We recommendNOT using any tough brushes or scouring pads because that could risk scratching the coating.
Avoid any harsh cleaning chemicals. The goal is to keep the zinc and powder coating intact. Scratches or damage to the coating could allow moisture to reach the solid cast iron, and that could cause some issues.
Caring for Care-Free Cast Iron
If cared for correctly, our hardware can last a lifetime. Rest assured, if defects do come up, we do have a5-year warranty assuring freedom from mechanical and finish defects.
Explore what makes Ageless Iron Hardware a customer favorite and learn more about our warranty so you can have a stress-free shopping experience.