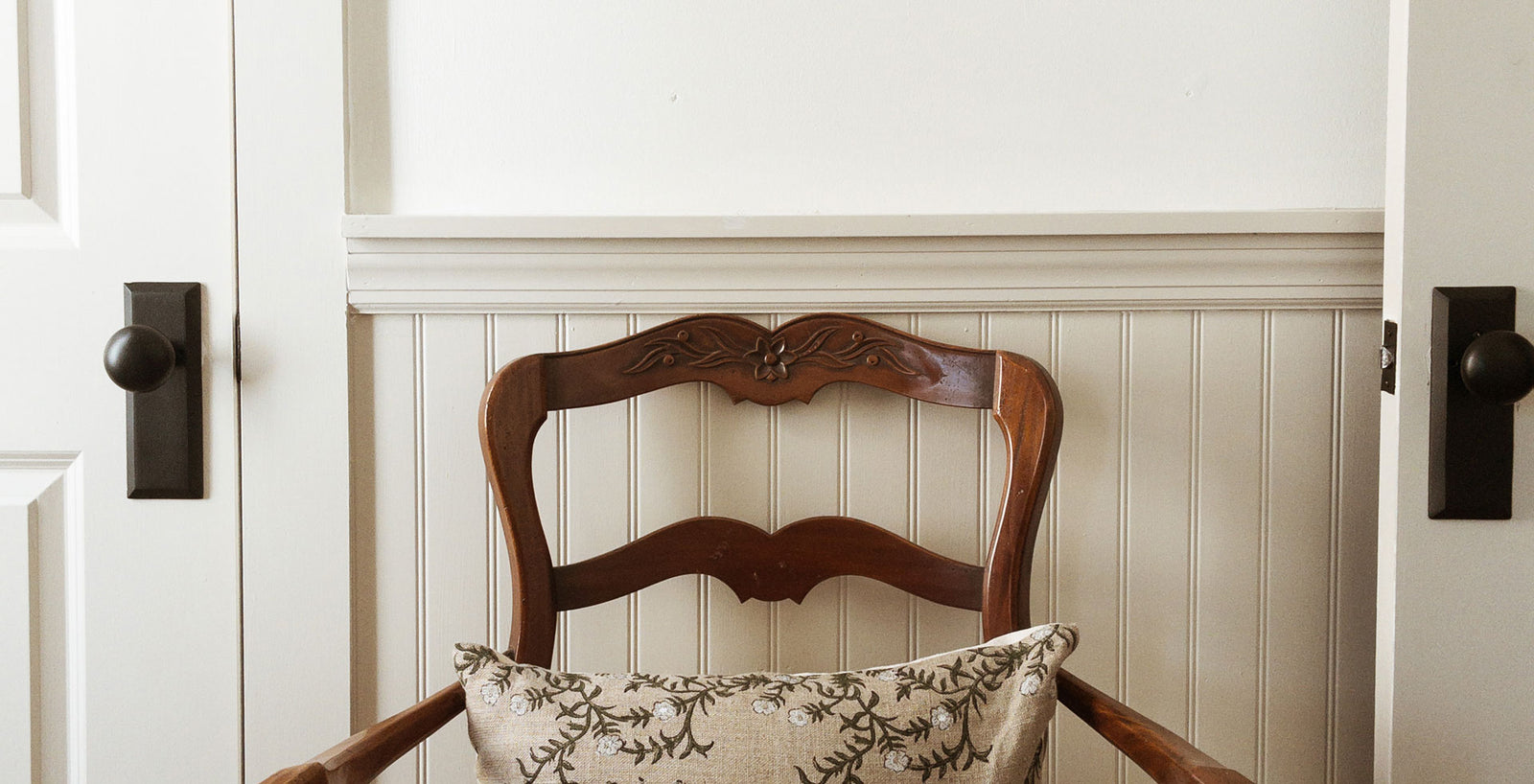 Zenia Olivares recently added Ageless Iron door hardware throughout the interior of her house. Readers of her blog,
Style It Pretty Home
, will see her countryside, Nancy Meyers inspired style and her love of antiques through her projects. Read on to learn more about Zenia, her designs, and Style It Pretty Home.
Please give us some more details on, Style it Pretty Home. How did you develop it, and what sets it apart from the rest?
SIPH started as a place where I could share my home and ideas with other like-minded individuals. My husband joined the military, and I was pretty alone, so I turned to Instagram, where I found a community I love.
Did you do a remodel on your entire home? If so, were there specific rooms that were more challenging than others? Why?
When we purchased our house, it was a "flipped house," so imagine everything stripped away for the original 1875 house and replaced with anything and everything contractor grade. I wasn't having it, so I worked on every room with some paint, trim/molding, and a new floor to give this home a little charm back. The entire house was a challenge; walls and floors aren't plumb, level, or square in an old house, so there was always extra work to properly fit things.
How did you choose the hardware featured in this project?
I was looking for something vintage, classic, and modern, and these fit the style perfectly.
Will you use this hardware again in other projects/areas of your home? If so, why?
In our next house, most definitely- I think it is timeless and well made.
Did you learn any tips and tricks about door hardware you think would benefit others?
When ordering door hardware, it's essential to know which side of the door the lock is on and the swing of the door (how the door will open). It all affects your hardware's style, fit, and functionality.
What is your design style, and how do you incorporate those decorating decisions within your home?
My style is inspired by Nancy Meyers Movies, English Country, and the French countryside. Lived in, laid back, textural, a bit rustic with a modern touch.
When starting a project, how do you organize and plan for it?
I start with deciding on a color and shopping for a few items that fit my vision so I can see everything together. I have found the most cost-effective way to go about it is and save for the most expensive parts of that project while carrying out the easier, less costly parts: painting, adding trim, molding, etc.
How did/do you go about choosing a house to buy and renovate?
Our realtor actually chose our home for us. Since we're a military family moving across the country to a new base, we didn't have the opportunity to do a house search ourselves. We trusted our realtor to find us a home that met our requirements in our price range. We finally got to see it the day we closed, and I knew it had potential.
Many people want to take on large remodeling projects. What are some recommendations for readers who wish to do an extensive remodel project?
Make sure you get the proper permit and a trustworthy contractor.
What are some tips for readers who wish to make a transformation in their home?
Start small -change door or cabinet hardware, paint a wall. Small changes can inspire you to work up to making larger ones.
Are you working on any other properties or projects other than your own home?
I'm working remotely with my dad on my childhood house. Up next is a new old house; we're looking for the next old house that needs some TLC.
Thank you to Zenia for sharing her lovely home with us!