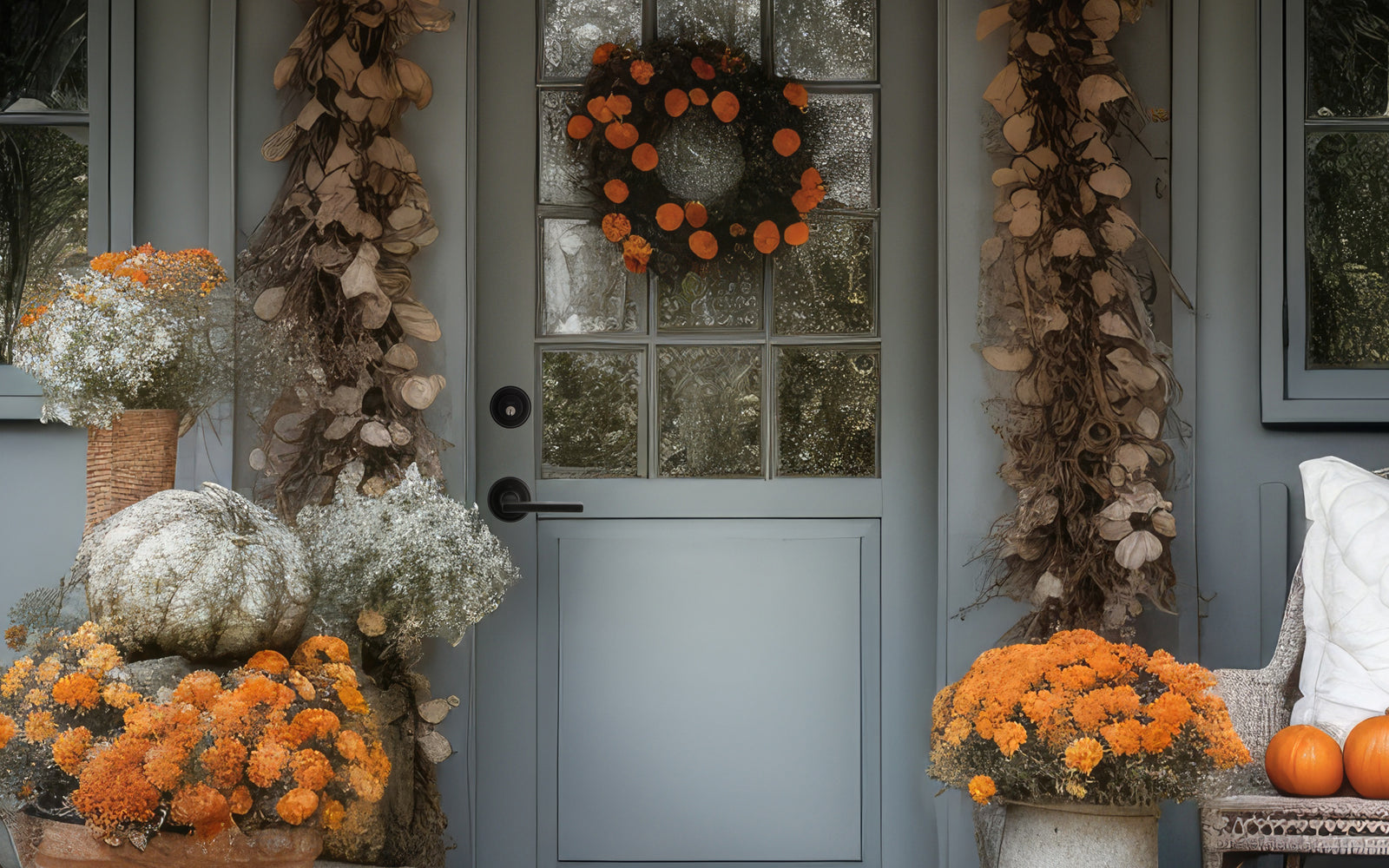 As the leaves begin to paint the landscape with hues of red and gold, it's time to bring the warmth and charm of fall into your home.
Rustic fall decor trends seamlessly blend classic elements with seasonal accents, creating a timeless and inviting atmosphere. In this blog, we'll explore the key trends to help you achieve a rustic fall decor that stands the test of time.
Classic Decor with Seasonal Additions: Timeless Appeal
The beauty of rustic decor lies in its timeless appeal. To create a rustic fall look, keep your foundational decor classic and neutral. Invest in pieces with enduring style, such as distressed wooden furniture, neutral-toned textiles, and vintage-inspired decor items.
Add seasonal details as accents. For instance, switch out your everyday throw pillows for ones with fall-themed patterns like plaid, leaves, or pumpkins. These additions can be easily swapped out as the seasons change.
Fall Colors but Year-Round: Perpetual Warmth
Embrace the warm and inviting fall color palette all year round. Earthy tones like rich browns, deep oranges, and warm reds create a cozy ambiance. Furniture, textiles, and accessories can incorporate these colors into your decor. Consider choosing a warm-toned area rug or accent chairs to anchor your space in fall hues.
The advantage of using these colors year-round is that they exude warmth and comfort every season, making your home feel inviting no matter the time of year.
Furniture with Dark Finishes: Rich and Timeless
Dark-finished furniture pieces are a hallmark of rustic decor. Look for pieces crafted from reclaimed wood or with distressed finishes. Opt for wooden dining tables, sideboards, and coffee tables with deep, rich tones. These pieces add depth and character to your space.
Dark furniture creates a perfect backdrop for fall decor elements, allowing them to stand out beautifully.
Fall Florals: Seasonal Elegance
Transition your home decor from summer to fall by changing out your floral arrangements. Incorporate seasonal floral arrangements with fall flowers like sunflowers, marigolds, and mums. Enhance the rustic charm with elements like dried wheat, twigs, and pinecones.
Place these arrangements in vintage vases, mason jars, or wooden crates to complete the rustic look.
Embrace Fall Decorating
Rustic fall decor trends offer a timeless and cozy ambiance that can be enjoyed year-round. By blending classic decor with seasonal additions, embracing a warm color palette, selecting furniture with dark finishes, and incorporating seasonal florals, you can create a home that exudes rustic elegance and celebrates the beauty of fall.
So, transform your space into a cozy retreat that welcomes family and friends with open arms, regardless of the season. Happy decorating!
Looking for more fall decorating tips? Read our blog: How to Decorate Your Porch for Fall >