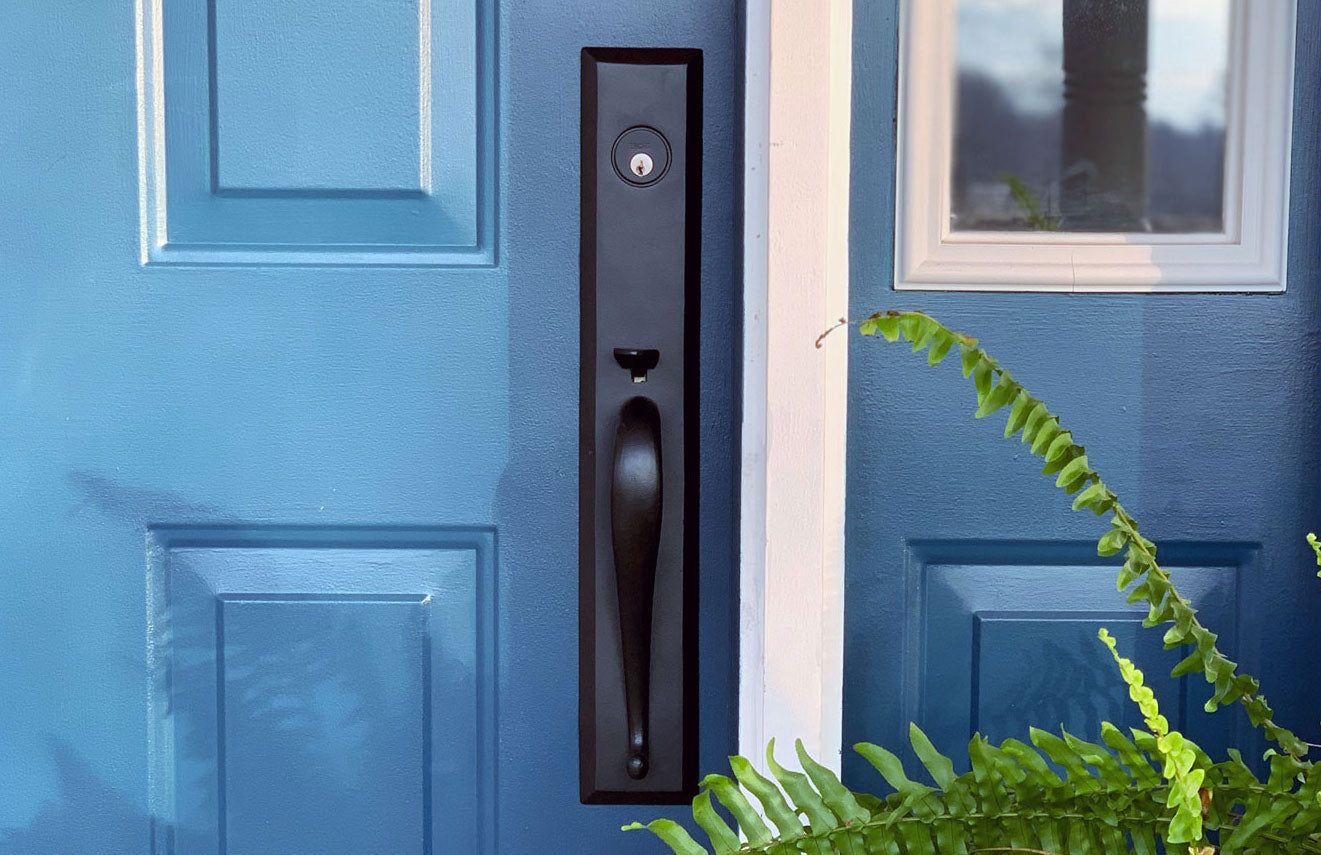 Karen Markle runs the Instagram account Life on Little Creek. The page has developed over time, slowly becoming a creative outlet for Karen and an inspiring collection of fun home updates for the rest of us. As one can see while browsing her page, Karen loves to share budget-friendly decor ideas, DIYs, and recipes.
When looking for new door hardware for her front door, Karen knew she wanted something with clean lines and timeless style. She also wanted an interior lever that coordinated with the rest of her home's door handles. She found Ageless Iron and went with the Keep One-Piece Handleset with Keep long plate and Tine lever on the interior side. Karen noted, "This hardware is top quality and has a sturdy, solid feel every time we open it. I know it will be part of our home for a long, long time."
Karen doesn't have a defined style but calls it Casual Modern Farmhouse when asked. She likes to mix things up with both vintage and modern touches. Of course, it changes from time to time, and right now, she prefers less clutter and cleaner lines. Inspired by designs found on Instagram, Pinterest, HGVT, and other decor magazines, Karen typically brainstorms with her husband to develop the best approach for new projects.
When making a transformation in the home, Karen recommends breaking it up; don't try to do it all at once. Pick a room or wall or furniture to start with and work in stages. She notes, "The best design is curated over time, and it takes time to find your style and for your home to reflect that style."
Karen and her husband recently completed a beautiful homemade coffee table for their daughter as a bridal shower gift. Up next is a re-do on their fireplace area. Thank you to Karen for sharing her front door do-over with us; we love how it turned out!
Featured Products