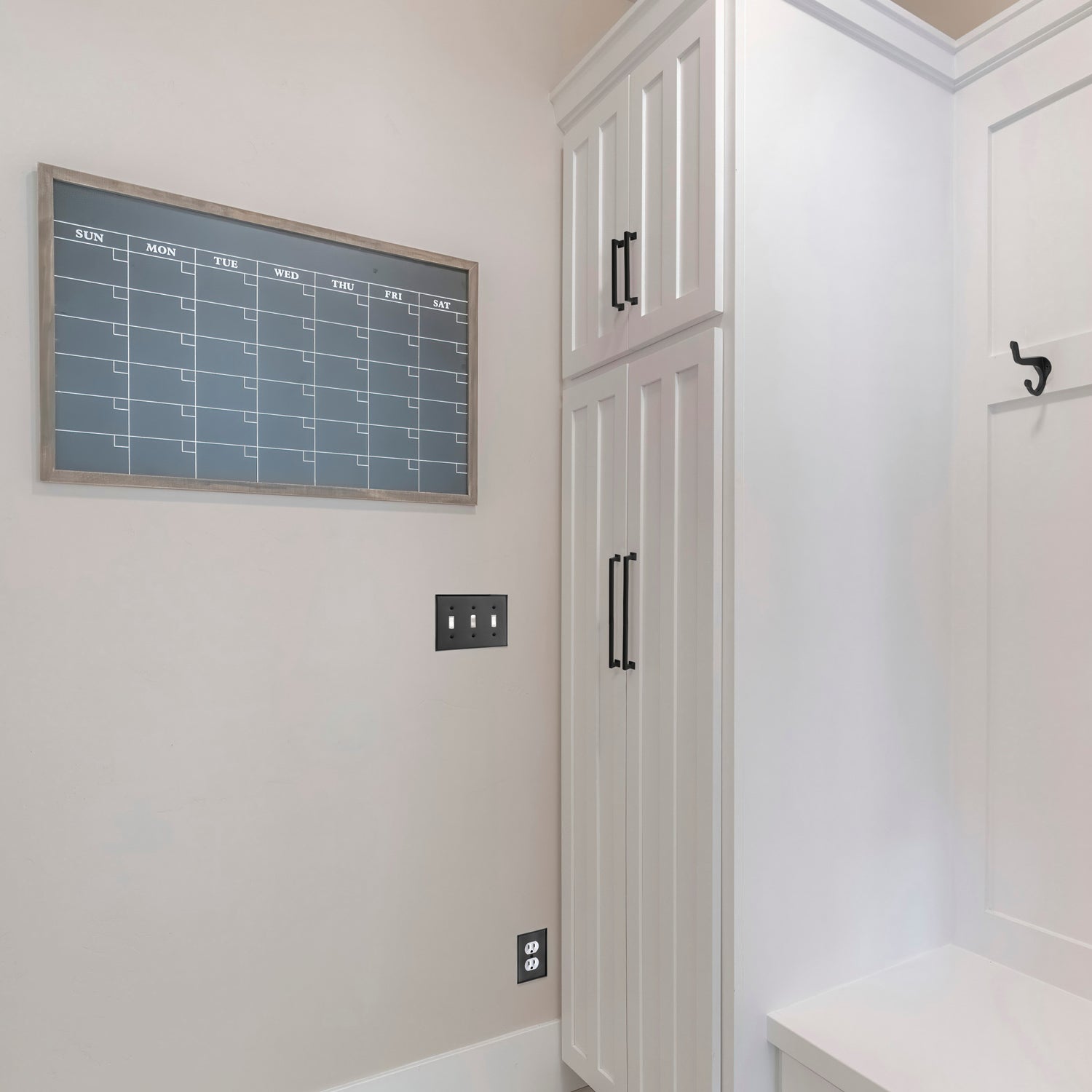 With winter weather in full swing, now is the time to spruce up your mudroom. Snowy days are beautiful, but that doesn't mean you want the snow indoors. Add some organization to your entranceway to keep the mess outside.
Using Ageless Iron products, you can get your mudroom in order in no time. Below we've put together some simple and cost-effective ways to contain the chaos in your mudroom this winter.
Add Hooks
The more hooks, the better! When walking into your home on a snowy evening, the last thing you want to do is throw your snow-covered jacket on the floor or a chair. Hang multiple hooks for jackets, hats, and even gloves.
When choosing hooks, consider our Blacksmith Coat Hook. Made from iron, our hooks are heavy-duty and can handle any hefty winter coats loaded up with wet snow.
Add Cabinets
Install some simple cabinets for added storage. Little items like beanies or gloves can quickly pile up in mudrooms. Cabinets can help to hide the little clutter that builds up.
Consider adding taller cabinets so long coats, brooms, or vacuums can be easily hidden. To add flare, upgrade the hardware to our black iron cabinet hardware.
Our cabinet hardware comes in a variety of modern farmhouse styles. Our cup pulls are simple yet sophisticated in matte black. Our cabinet knobs come in three different unique styles. The oval-shaped Aeg knob, the simple round Keep Knob, and the detailed Turret Knob.
Upgrade the Entry Hardware
Create consistency by updating the entry hardware to match the hooks and cabinet hardware. Entry hardware is often overlooked when redesigning, but it is a crucial step in creating style.
The last thing you want to worry about on a snowy cold night is a jammed lock or loose door knob on your current set. Upgrading your entry hardware gives you peace of mind and lets you get into your cozy house much sooner.
Consider changing your current hardware for our bestselling Keep One-Piece Handleset with A Grip with Keep Plate and Keep Knob. Made from durable iron, you can be sure our entry hardware candle handles the coldest evenings.
Upgrade Your Mudroom Today
Sprucing up your mudroom for winter is simple with Ageless iron products. Add style and function to your mudroom with easy upgrades.
Shop our Ageless Iron products through our website to make the most out of your mudroom.