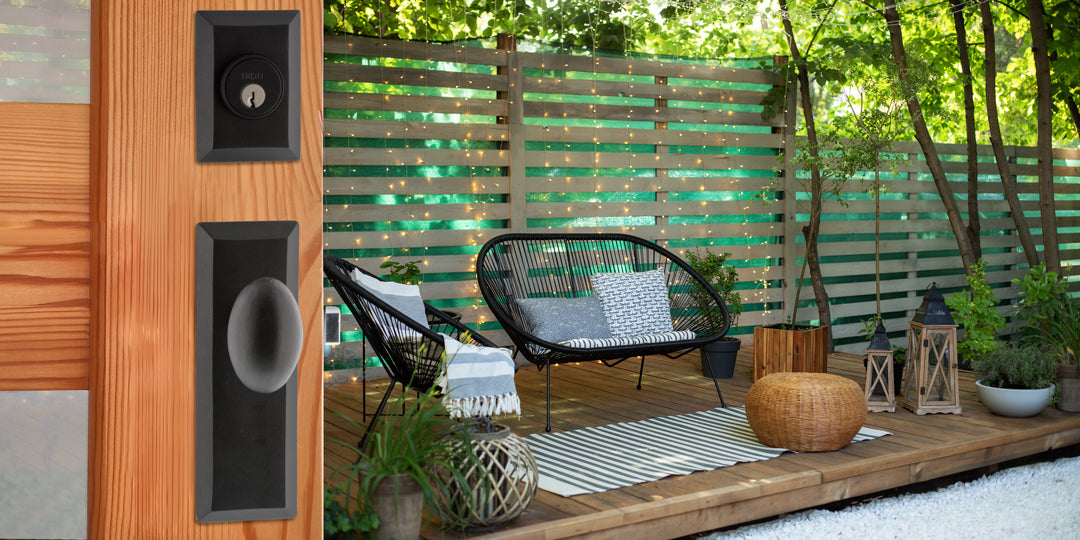 Summer has arrived, and now is the perfect to maximize your outside time. Luckily you don't have to travel far to spend some time outside. You can just go right to your front porch.
We've put together a few tips to make your front porch more enjoyable for the summertime. Check them out below.
Add Some Summer Seating 
With the temperatures rising, now is the perfect time to relax on your front porch. Nothing beats relaxing with an iced tea in hand while watching the neighborhood.
Make relaxing simple by adding some additional seating to your front porch. Many low-cost options add style and comfort to your entryway.
A simple bench can do the trick, but if you want something more interesting, consider rocking chairs or a cushioned couch. This simple addition can be just what you need to elevate your porch.
Upgrade Your Lighting
Changing out your existing porch light for something more stylish looks great and can help illuminate your summer hangouts. Don't just stop with the porch lights. Consider adding additional mood lighting.
Cafe lights or fairy lights are easy to install and can add just the right amount of light to your space. Adding walkway lights can help illuminate your path and also add a bit of style. 
For a more unique approach, add decorative lanterns and plant lighting for ambiance. With many options, finding the proper lighting for your porch is simple.
Summer Foliage and Flowers
Freshen up your planters and yard with some fresh summer plants. Adding new flowers and foliage is a simple and beautiful way to add life to your front porch.
Arrange potted flowers on your porch for bright greenery right by the door. Try hanging ferns from your roof for more visual interest and added greenery. 
Using bright seasonal plants is a simple way to stay in style and keep your porch looking beautiful for the summer.
Upgrade Your Entry Hardware
An easy but often overlooked change is your front door hardware. Changing out your entry hardware for something unique can really tie together your summer porch look.
Our Entry Handlesets make any door look exceptional. Our best-selling Keep One-Piece Handleset with A Grip with Keep Plate and Keep Knob is a customer favorite for a reason. 
The bold handleset on the front door makes quite a statement, while the Keep Knob and Keep Plate add a rustic flare to inside the home.
Upgrading your entryway is the perfect finishing touch on your summer porch makeover. 
Refresh Your Porch Today
Summertime is the perfect time to add curb appeal to your front porch. Use some of our tips to refresh your space, and we're sure you'll be spending most of your time outside this year.
Looking for more tips? Check out our Buying Guide all about front door hardware.